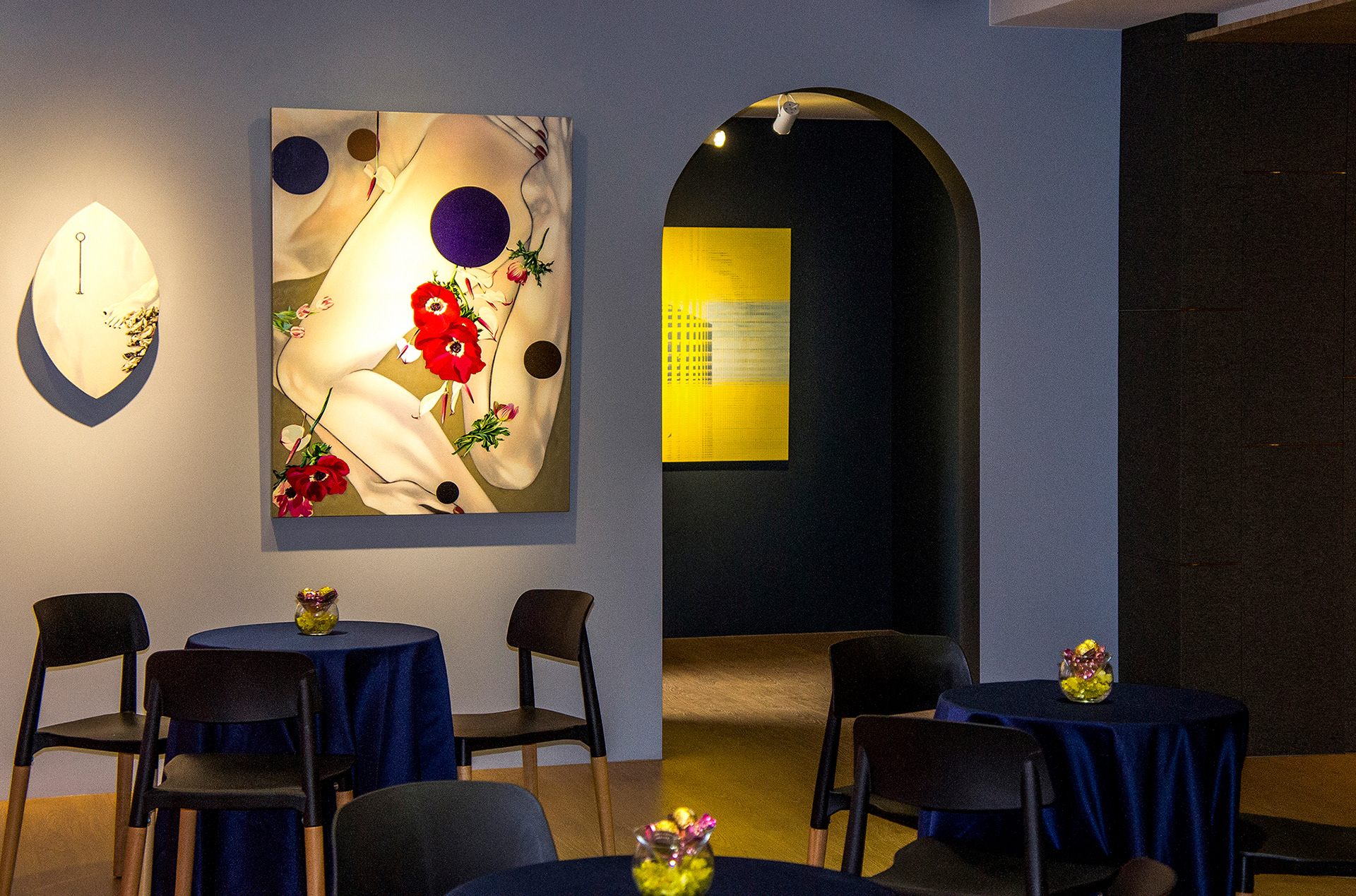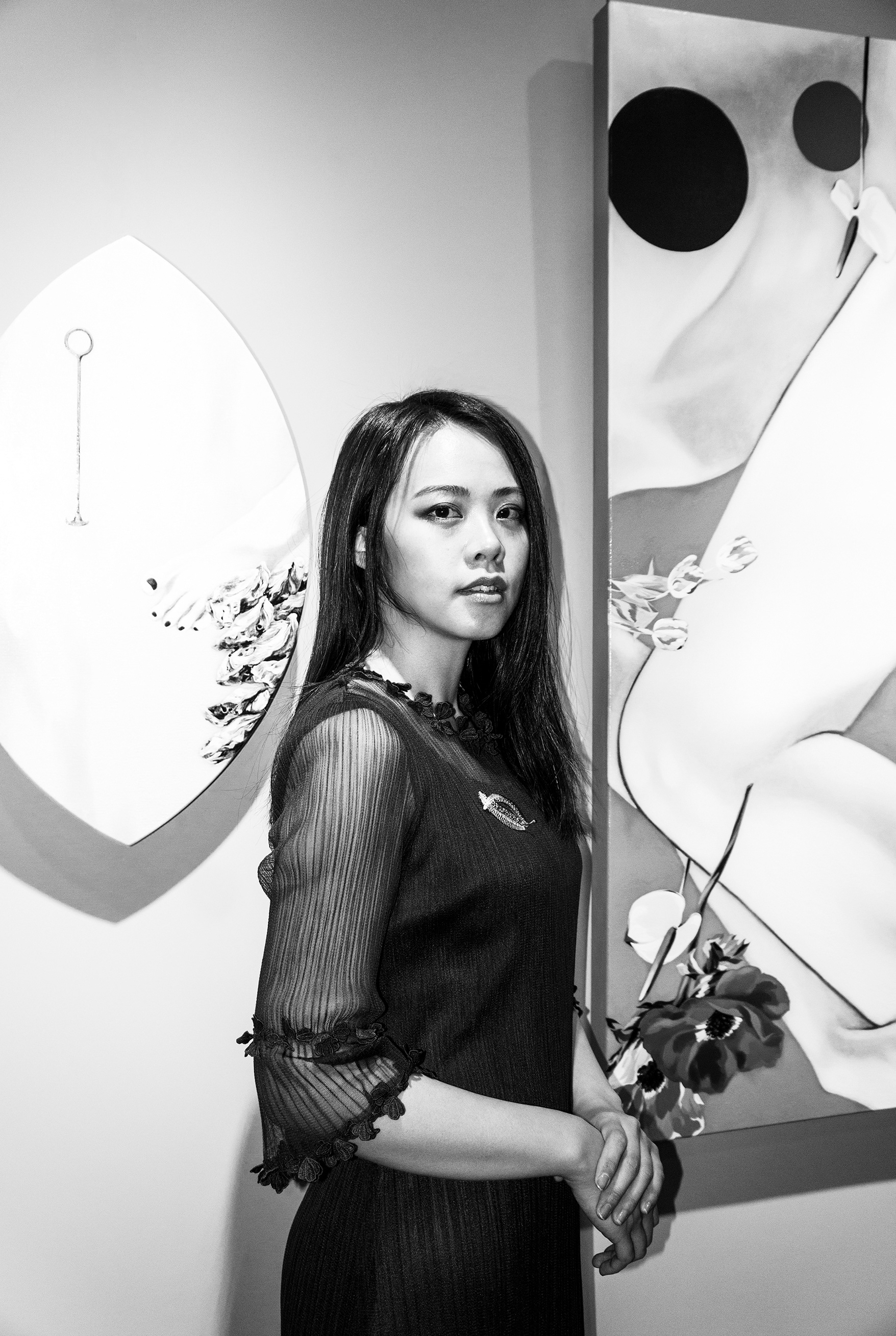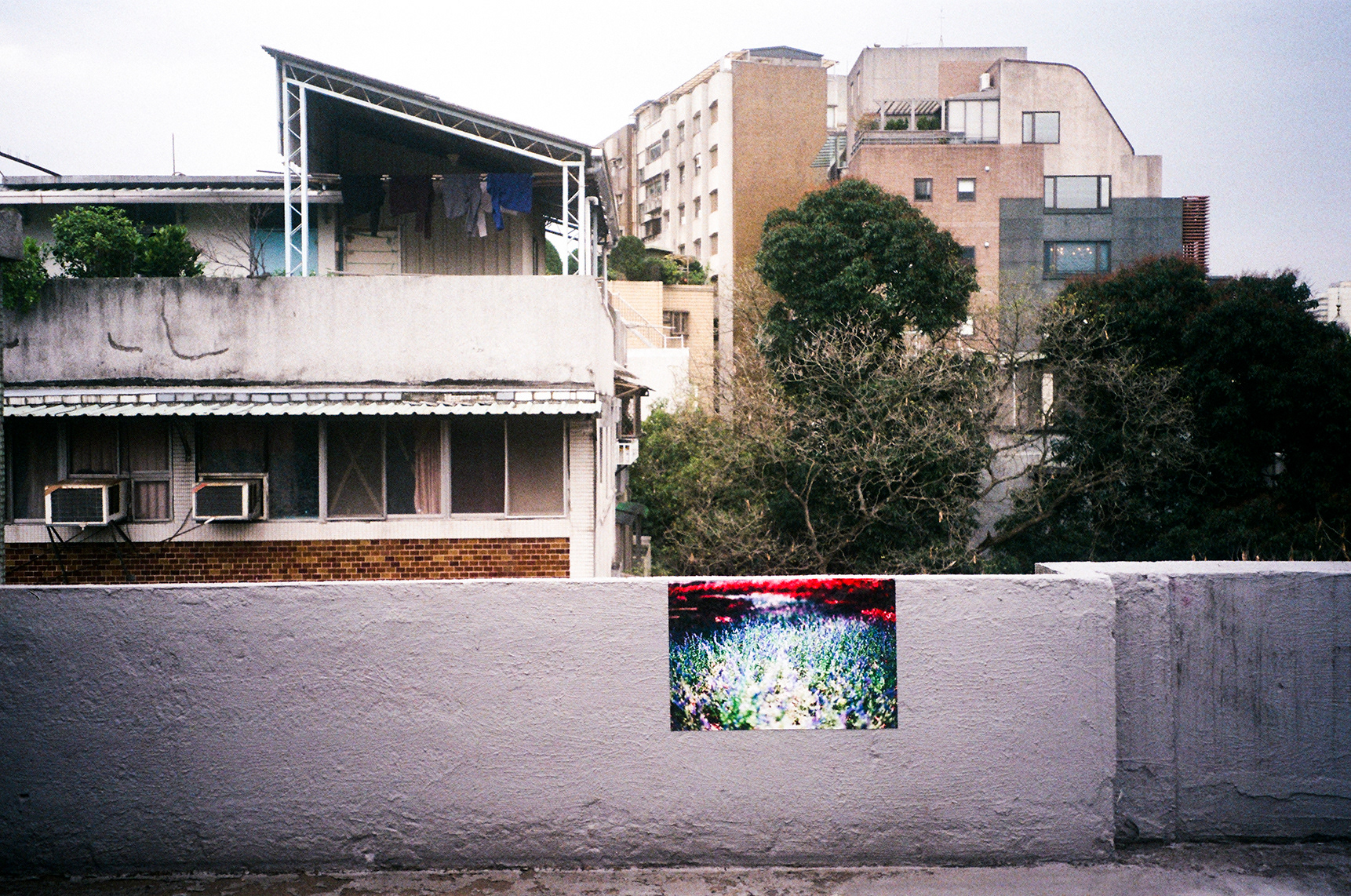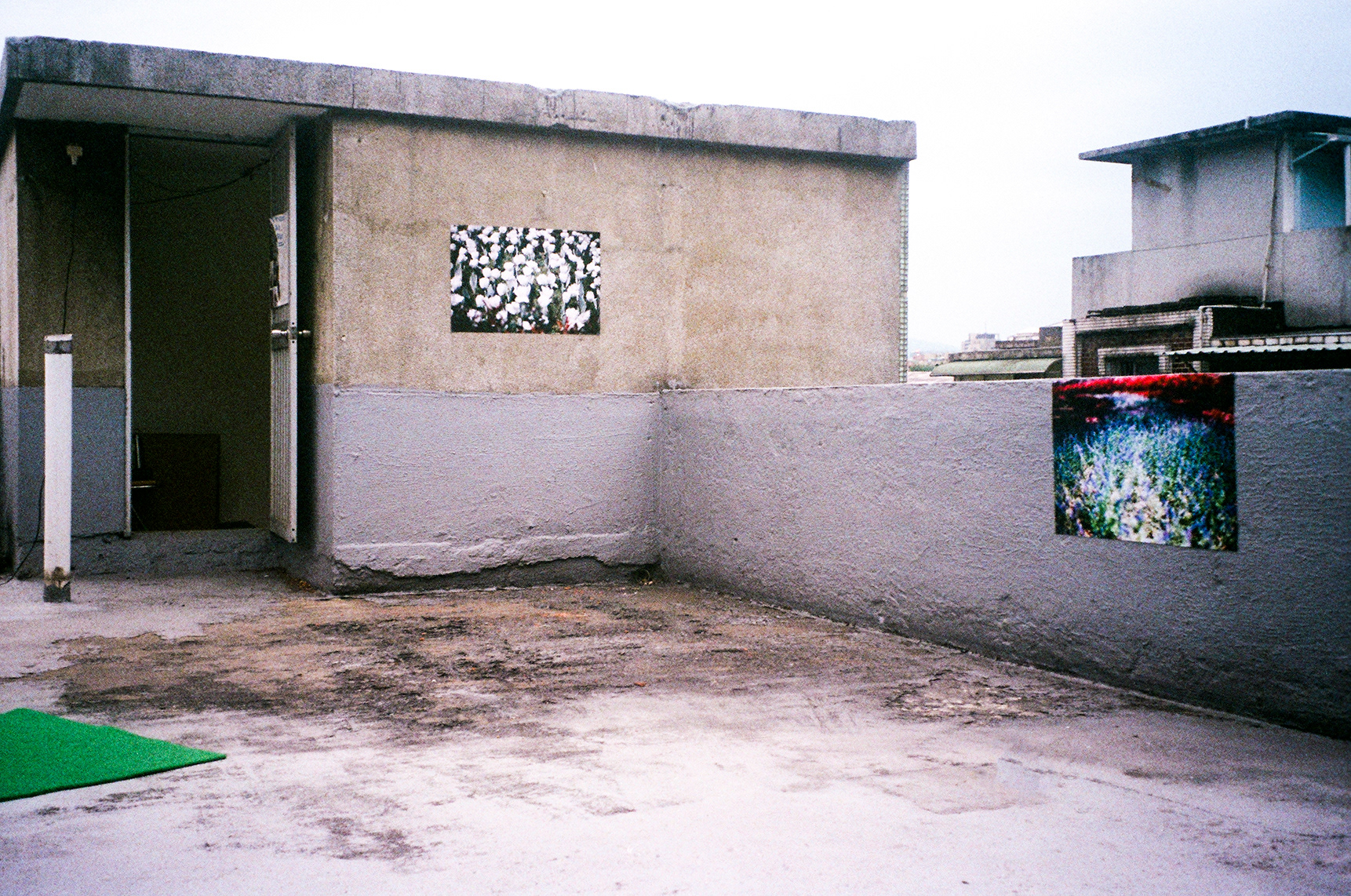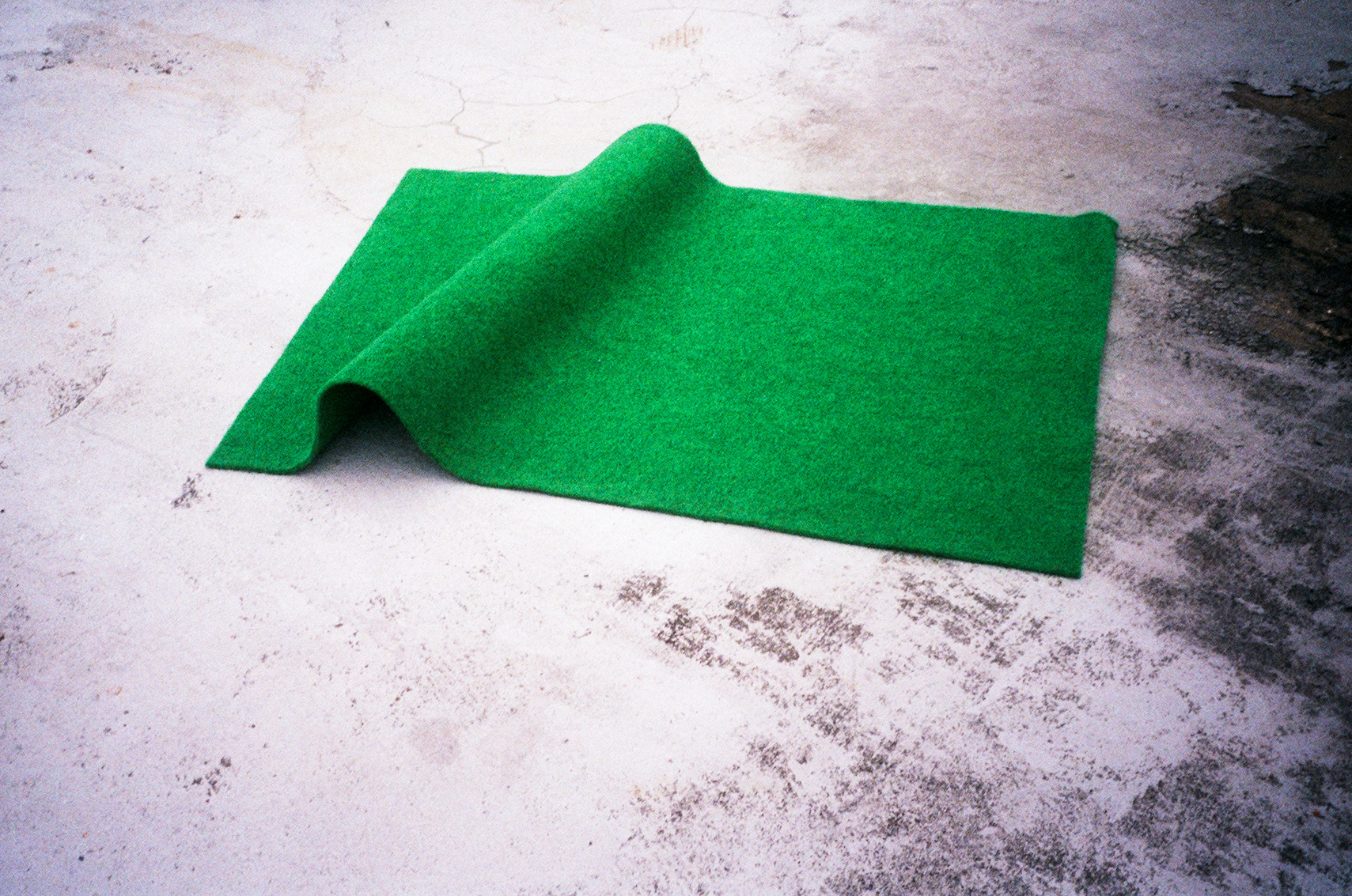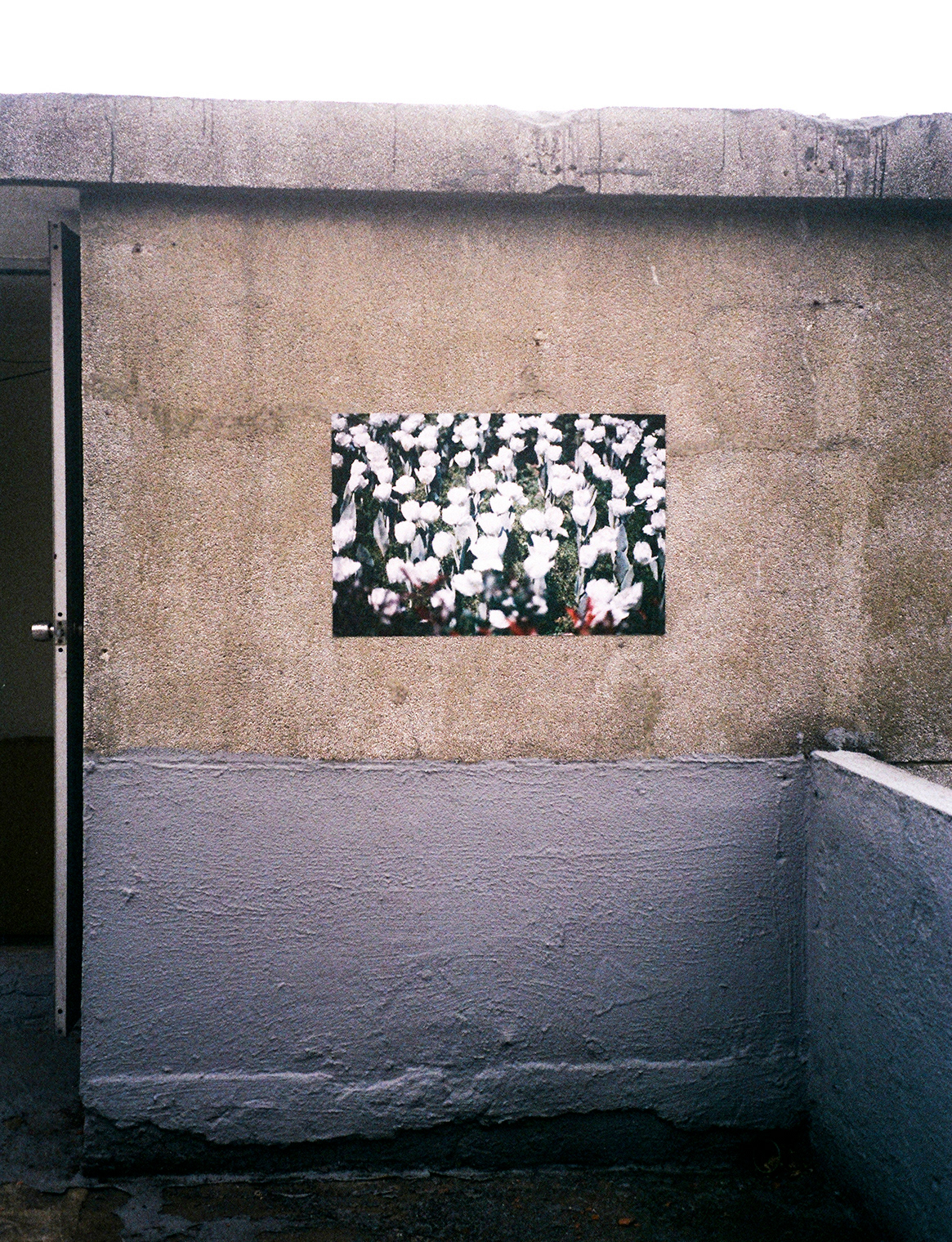 空中花園 - 相傳前 6世紀新巴比倫王國的尼布甲尼撒二世為患思鄉病的王妃所修建,現已不存在。花園建於四層平台之上,以 25米高的柱子支撐。由奴隸推動連繫齒輪的把手,維持灌溉。園內種植各式花草樹木,遠看猶如花園懸於空中,又稱懸園,是古代「世界七大奇蹟」之一。希臘文 paradeisos(空中花園)日後蛻變為英文 paradise(天堂)。
藉此傳說,我選擇用照片和現成物來呈現當代的《空中花園》。作品是一塊人造草皮及內容看似艷麗花海,實則人工造景的照片。《空中花園》論及情感,古時藉由宏偉建築追尋雋永,當代則有塑膠替我們達成。
According to legend, the Neo-Babylonian King Nebuchadnezzar II had the Hanging Gardens built in the 6th century BC for his homesick-stricken queen. Although no longer standing today, it's said these gardens, or 'paradeisos' in Greek, were planted on tiered platforms supported by columns 25 metres in height, with slaves powering the connected wheels of the irrigation system. Seen from afar, the abundance of trees and flowers hanging over the sides of the terraces would have given the gardens the appearance of hovering in midair — hence the name, and its status as one of the Seven Wonders of the Ancient World. The Greek word 'paradeisos' eventually found its way into English as 'paradise'.
Inspired by this legend, I decided to create "Paradeisos" using a readymade and two photographs — a sheet of artificial turf alongside pictures of what appear to be dazzling seas of flowers, but which are actually man-made landscapes. "Paradeisos", then, presents a contemporary perspective on the sentimental, speaking to the search for meaning in the grandiose architecture of ancient times, and the plastics that have today managed to supplant us.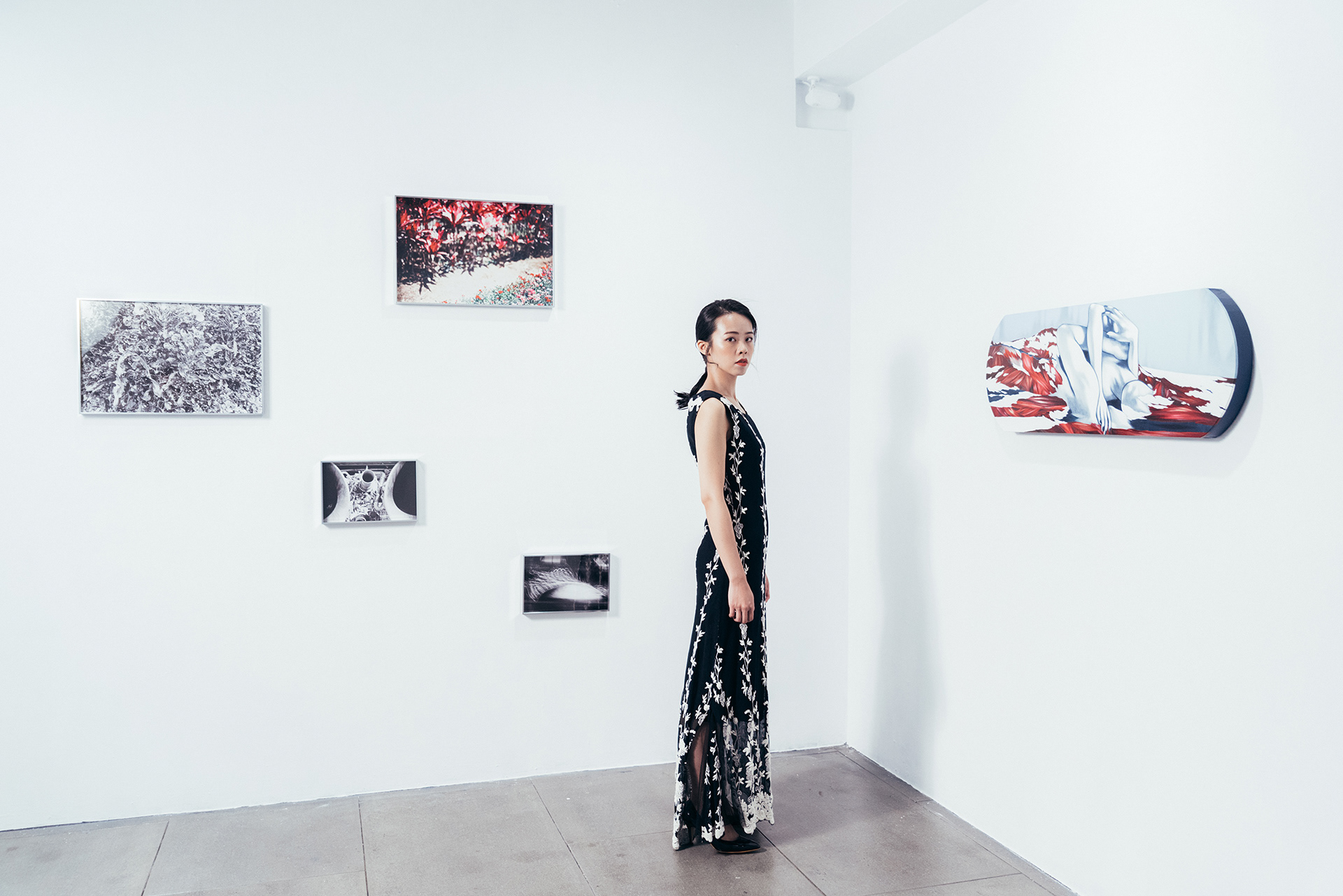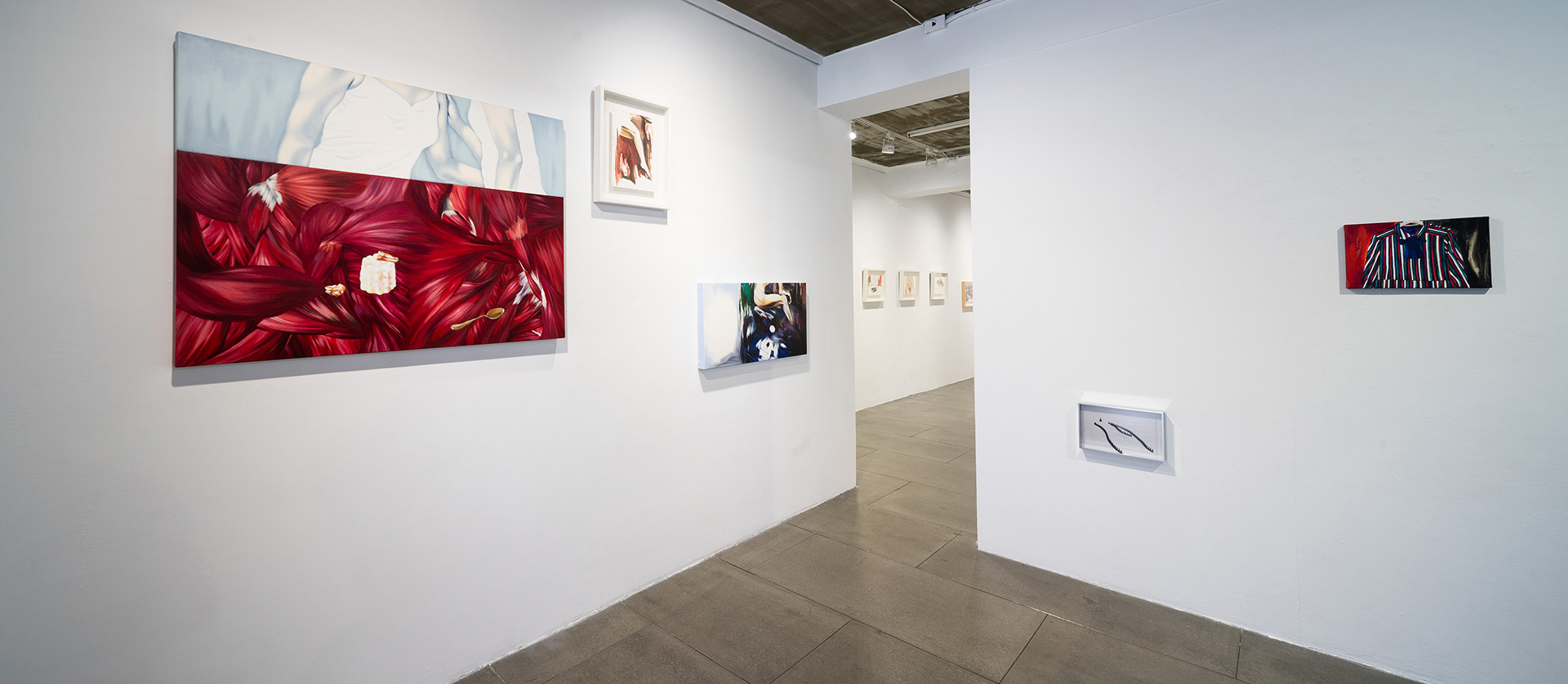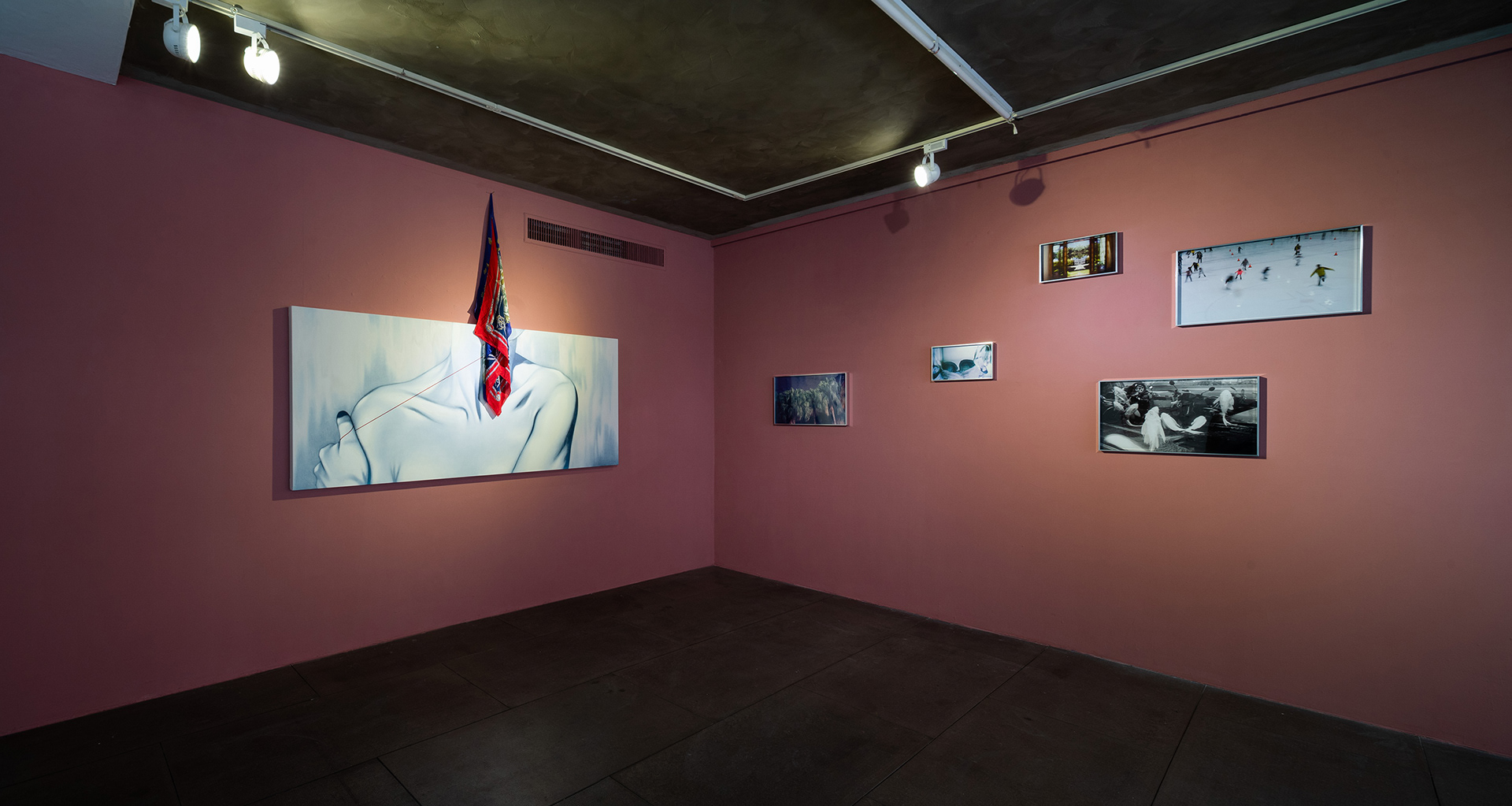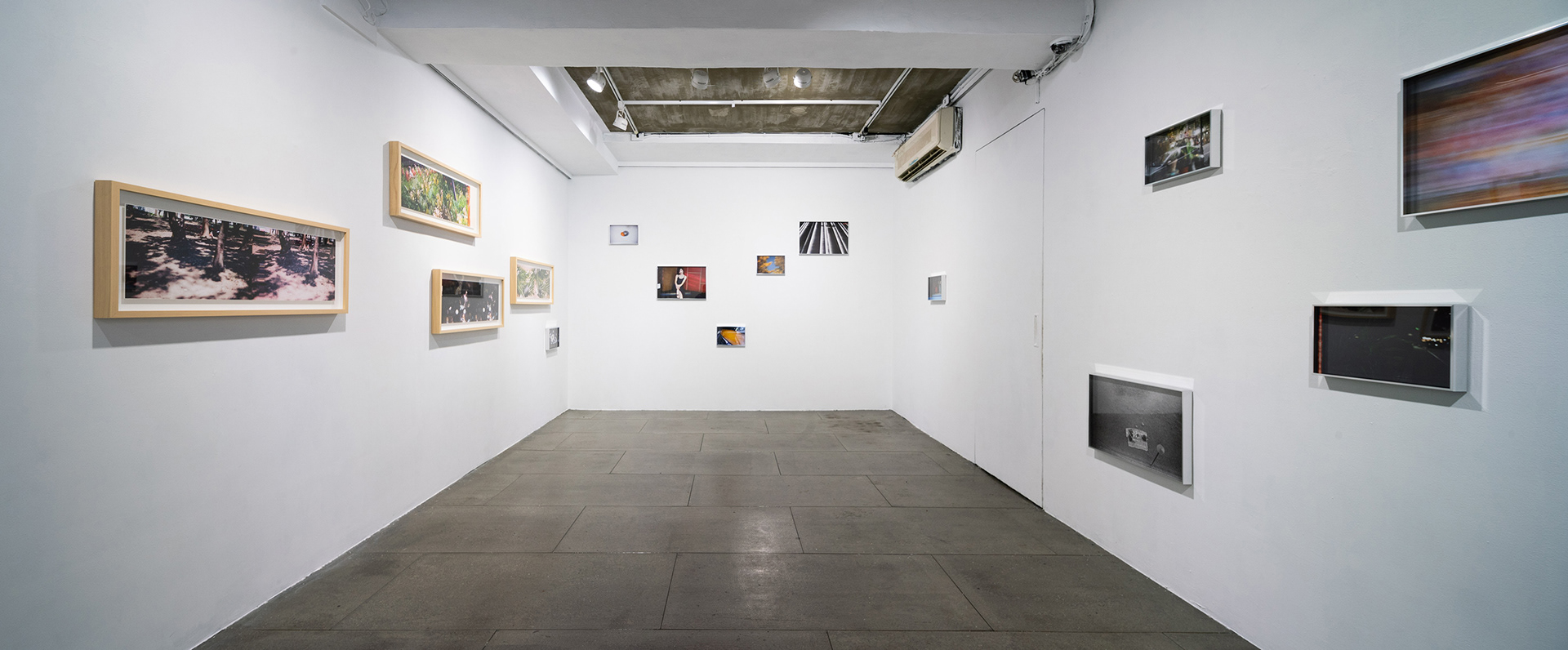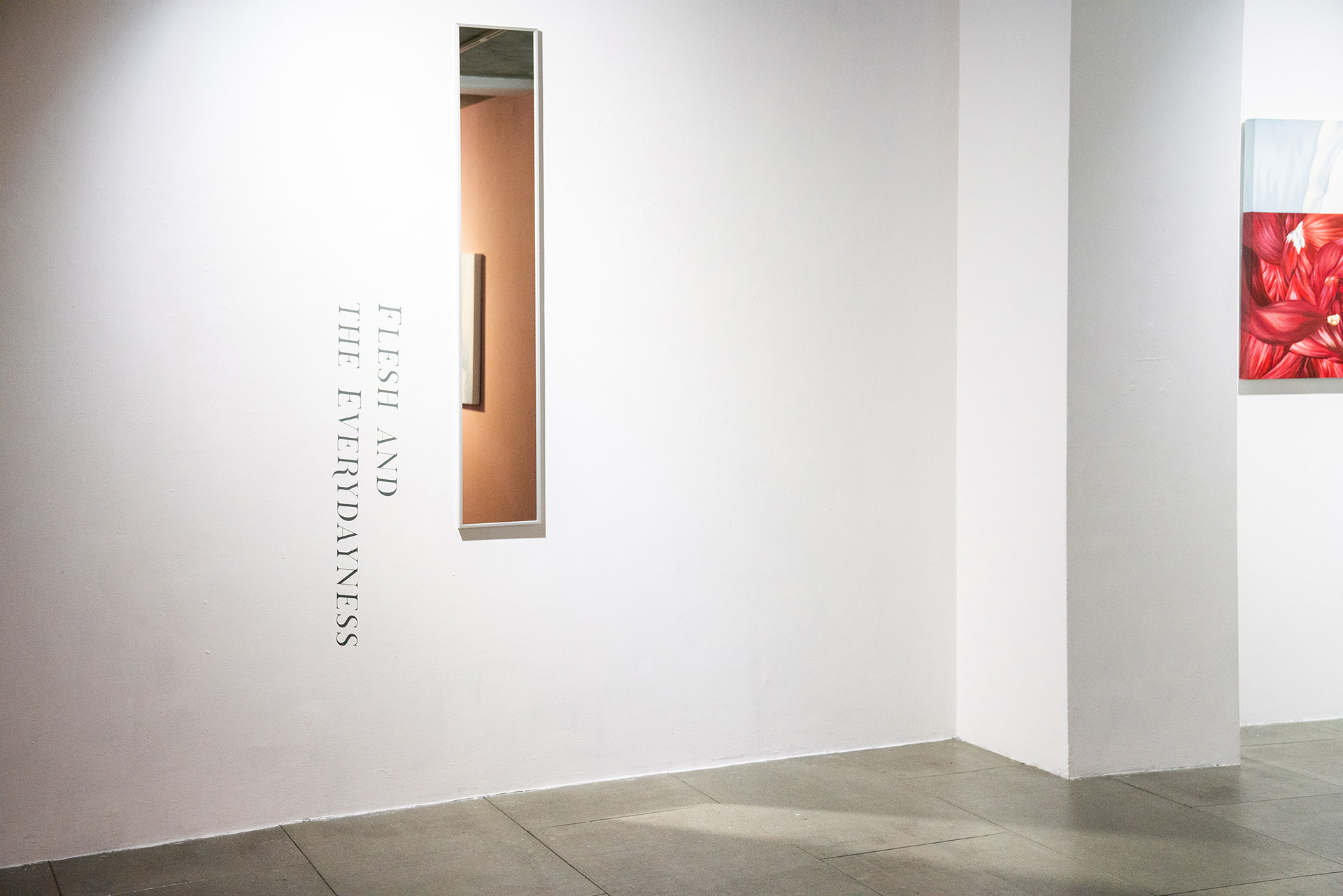 對我來說,繪畫是種揉雜孤獨與激情的存在。當我使用繪畫此一語言,熟悉感使人能恣意的展露富含象徵和隱喻的詩意。至於攝影,出現在我藝術生涯的意義,不僅是身為畫家,開始使用其他媒介,更是擴展屬於我的藝術語言。透過拍照所展現的身體感,主題或局部的清晰至模糊,其帶有某種繪畫性,是我獨特的攝影語言。
此次個展,將帶來繪畫、攝影、裝置等 41件作品。藉由作品間的連結及空間感的延伸,將觀者之感受帶往另一個層次。
To me, painting is a state of being, in which loneliness and enthusiasm blend together. 
When I use painting as a language, a sense of familiarity can enable one to reveal symbols and metaphors rich in poetry without restraint. 
As for the meaning that the emergence of photography has brought to my artistic career, it not only broadened my variety of mediums, but also expanded my artistic language. 
The expression of clearness to blurriness of the body, the subject and parts of the body, through photography, which I expect to carry some characteristics from painting, is my unique photographic language.
This solo exhibition will showcase 41 of my artworks, containing paintings, photographs, installations and others. Through the connection within my works and the extension of the sense of space, the viewer will be led to a different level of sensation.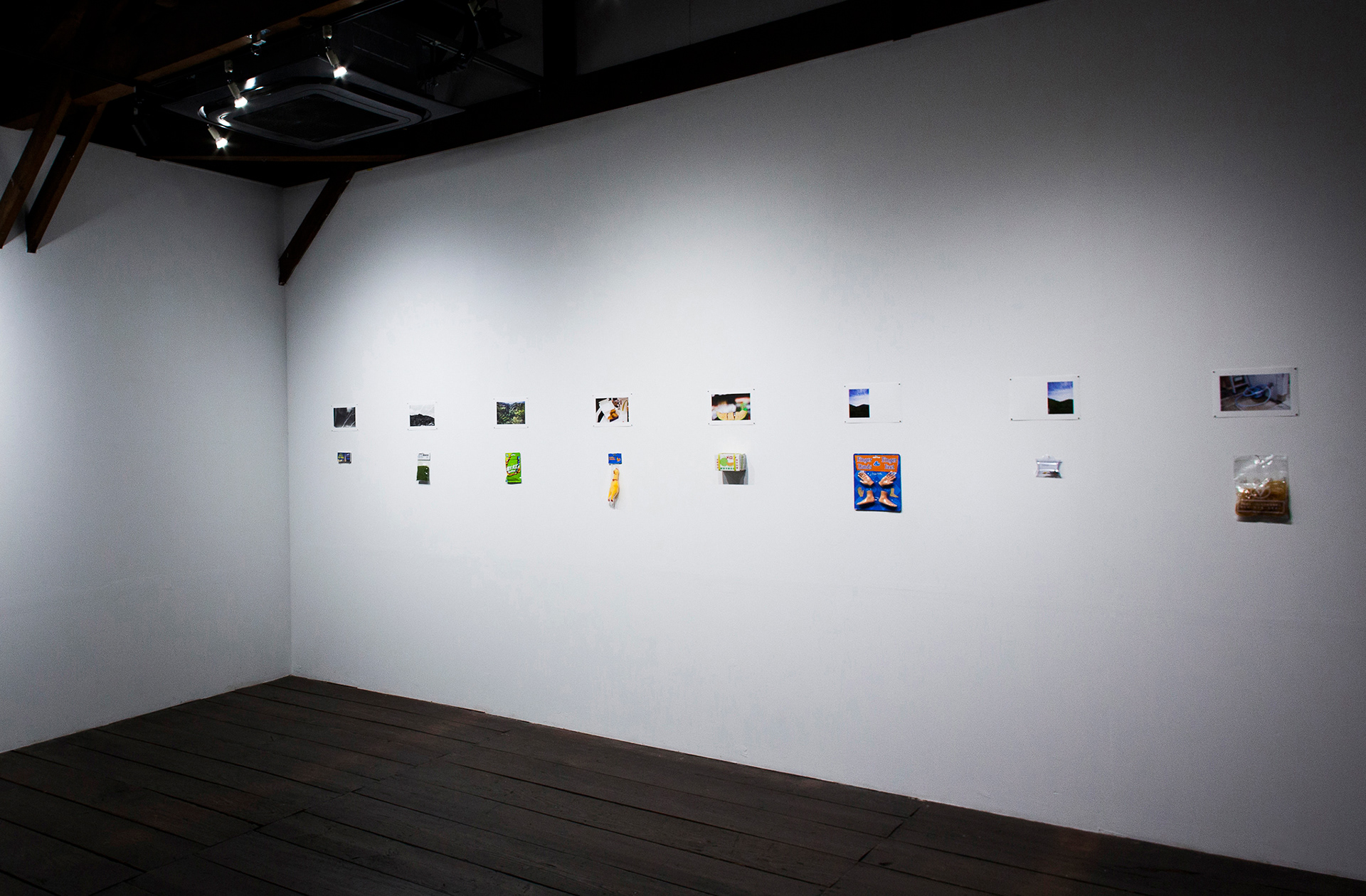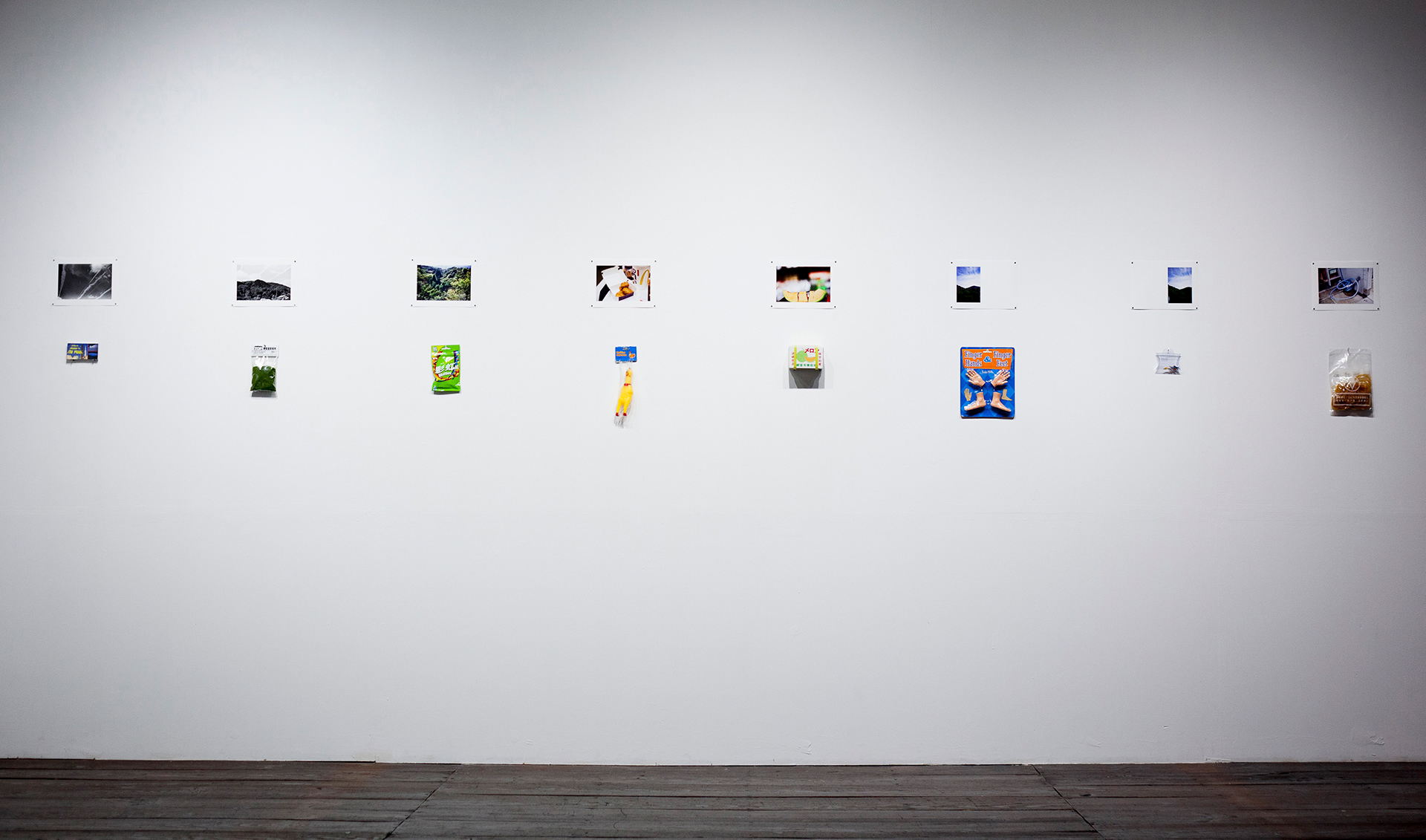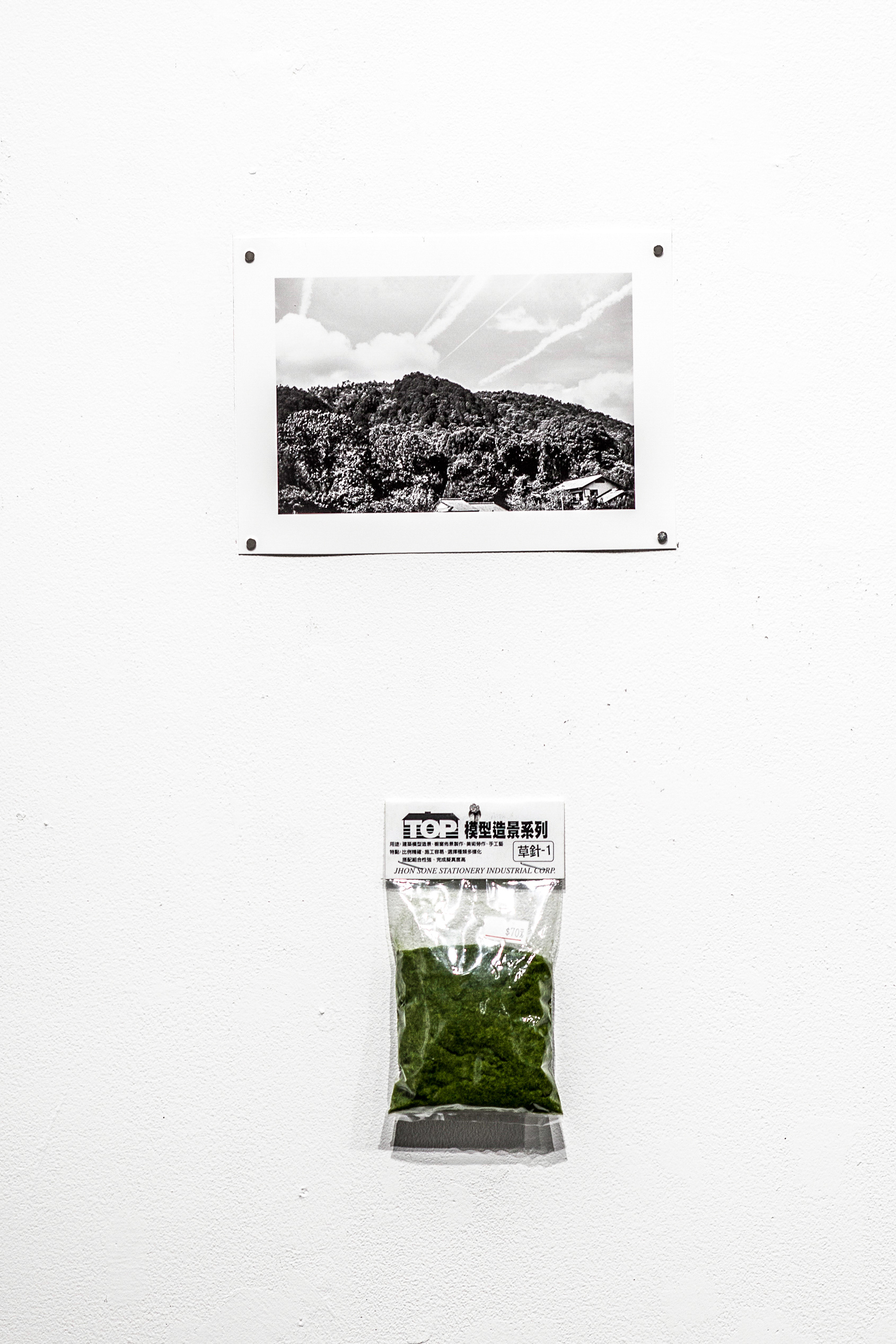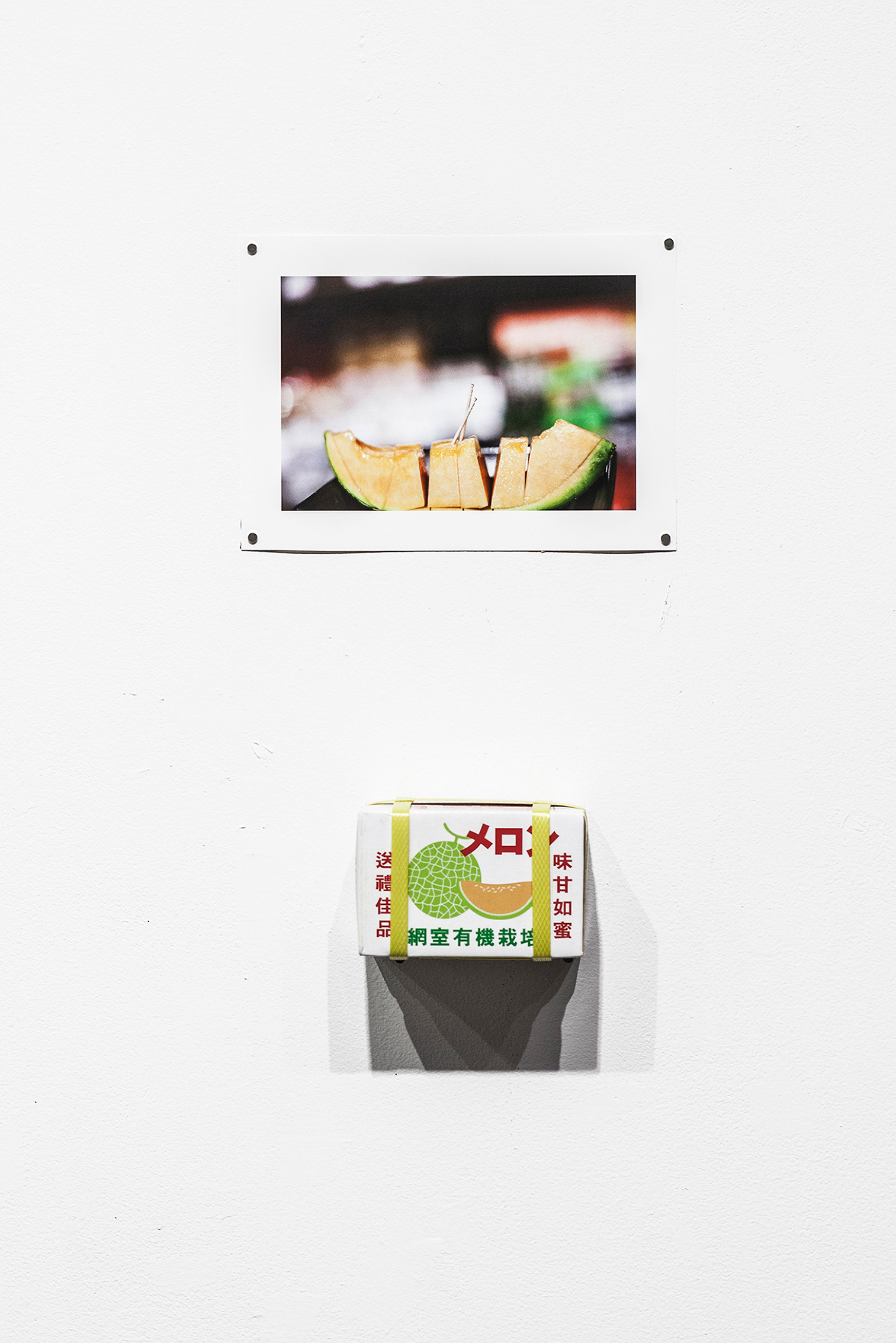 2018年三月於日本京都 GalleryMain 展出的作品,是「City ‧ Taiwan」系列中,「Kyoto ‧ Taiwan」的首次發表。我將 2017年於京都的旅行軌跡,與在家鄉台灣所蒐集的物件進行並置,藉此暗示物件及照片在質地與符號上的聯結。
Kyoto ‧ Taiwan
, from the series
City ‧ Taiwan
, was first exhibited at GalleryMain (Kyoto, Japan) in March, 2018. In this segment, I juxtapose images from my travel to Kyoto in 2017 and object

s collected afterwards from my hometown in Taiwan. Each pairing is made to highlight textural and symbolic similarities between image and object.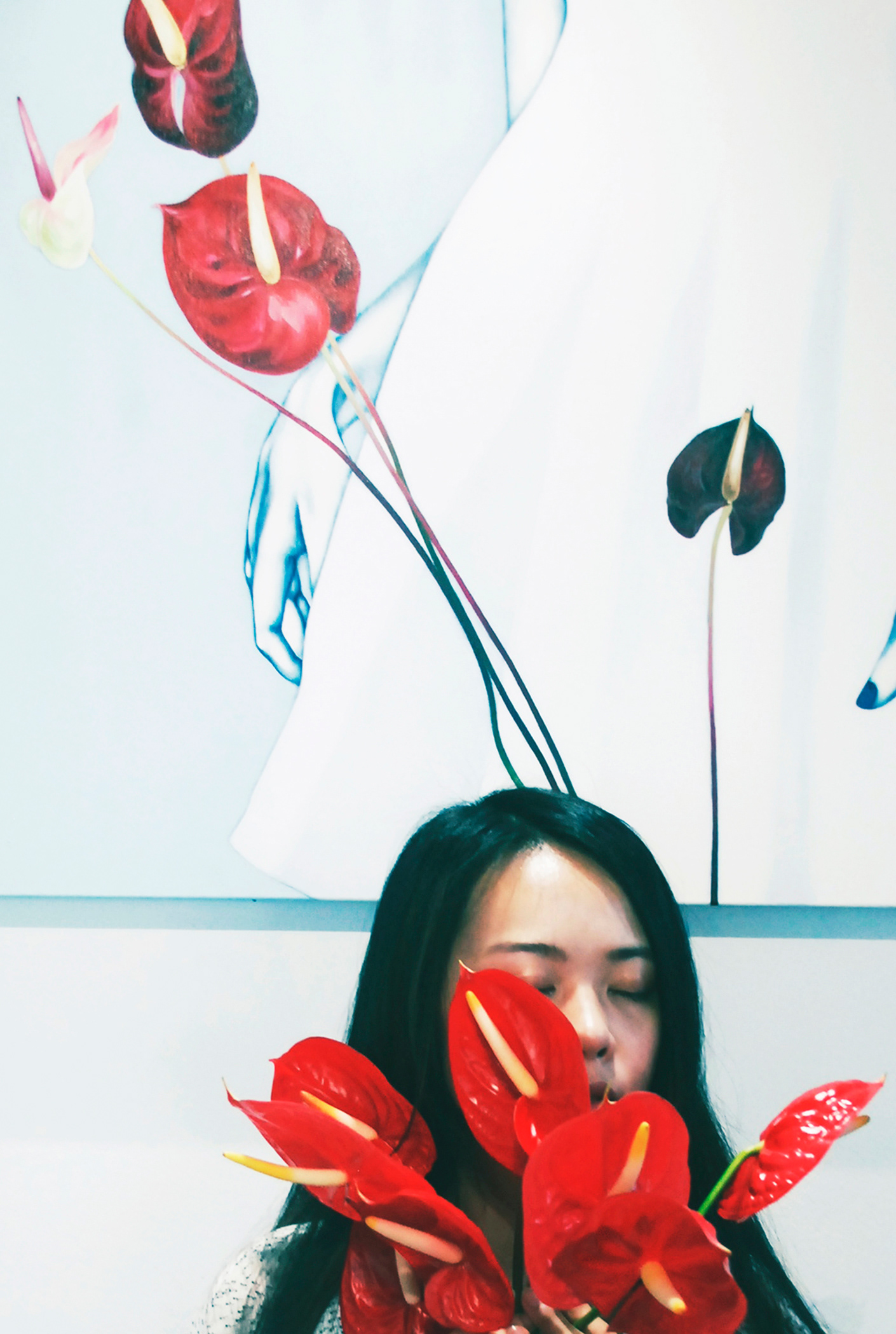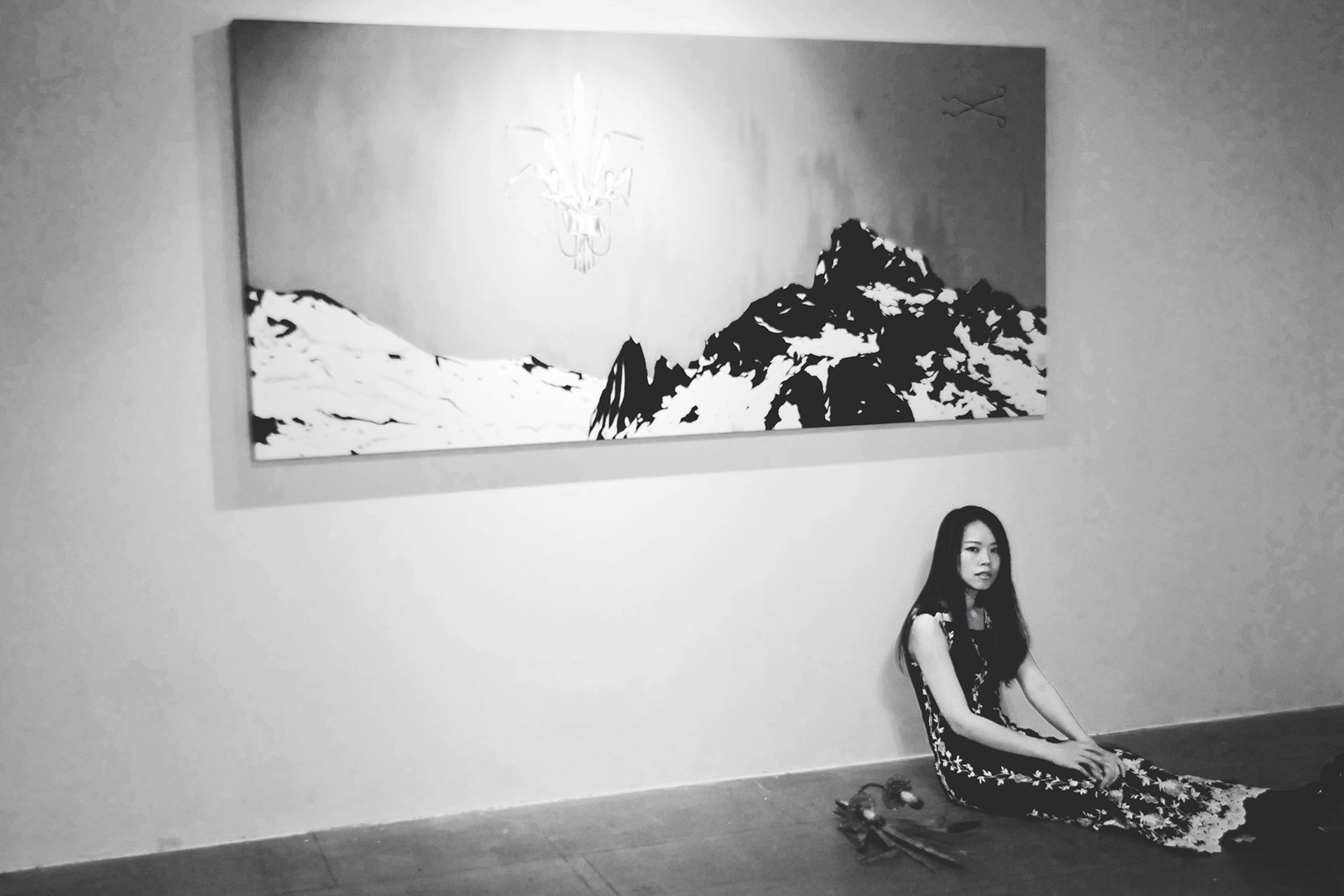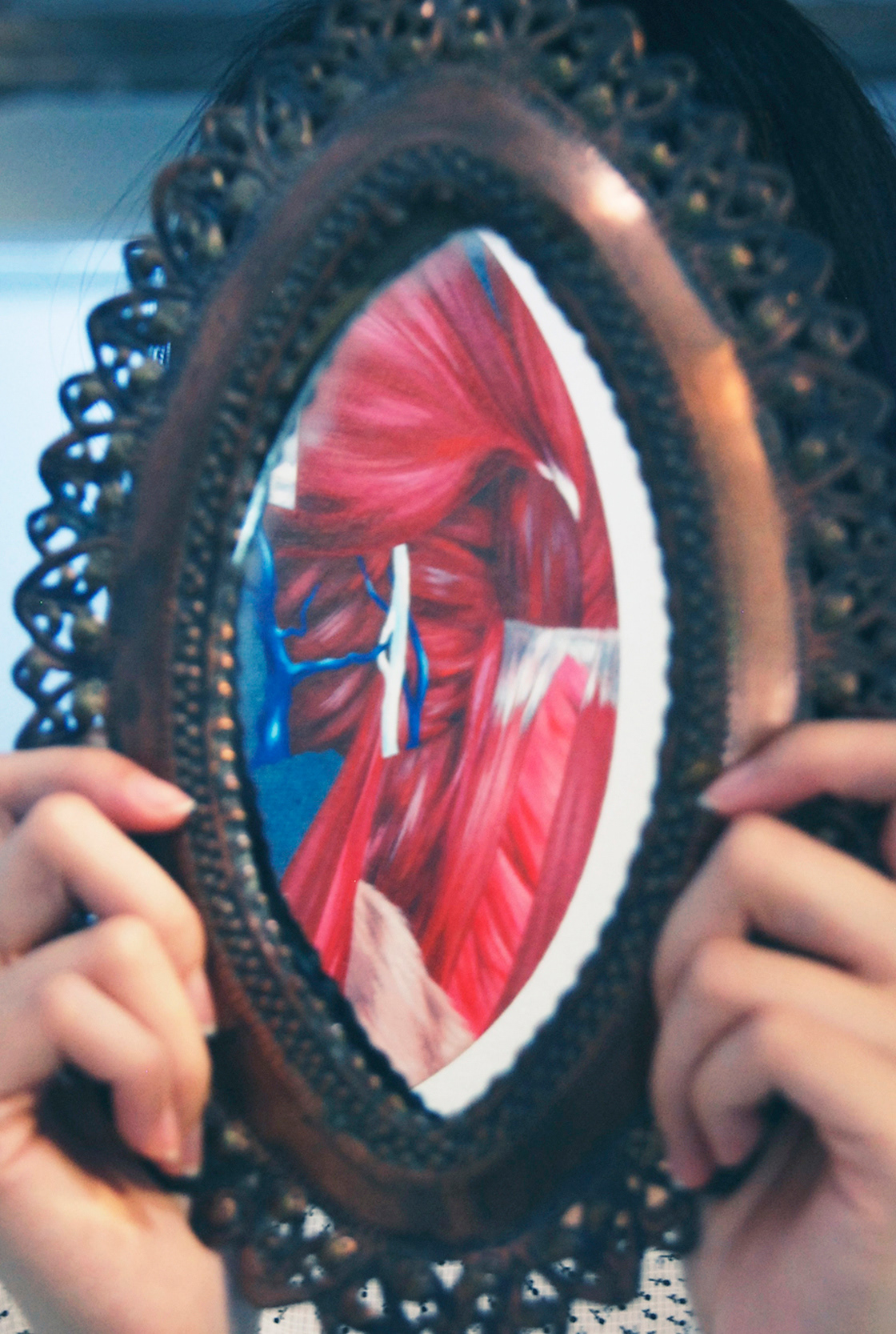 對於生命、死亡、失落與傷痕,我或許能夠輕輕觸及但還不足以企及它的所有;有些文字永遠也無法寫出,但透過圖像的深刻及感受性,我們終往同一方向匯流。
It might be something I'm able to brush on, but when it comes to life and death, loss and scars, the greater picture remains just beyond reach. Some words will forever be impossible to write, but through the depths and perceptions of images, we flow together in the same ultimate direction.