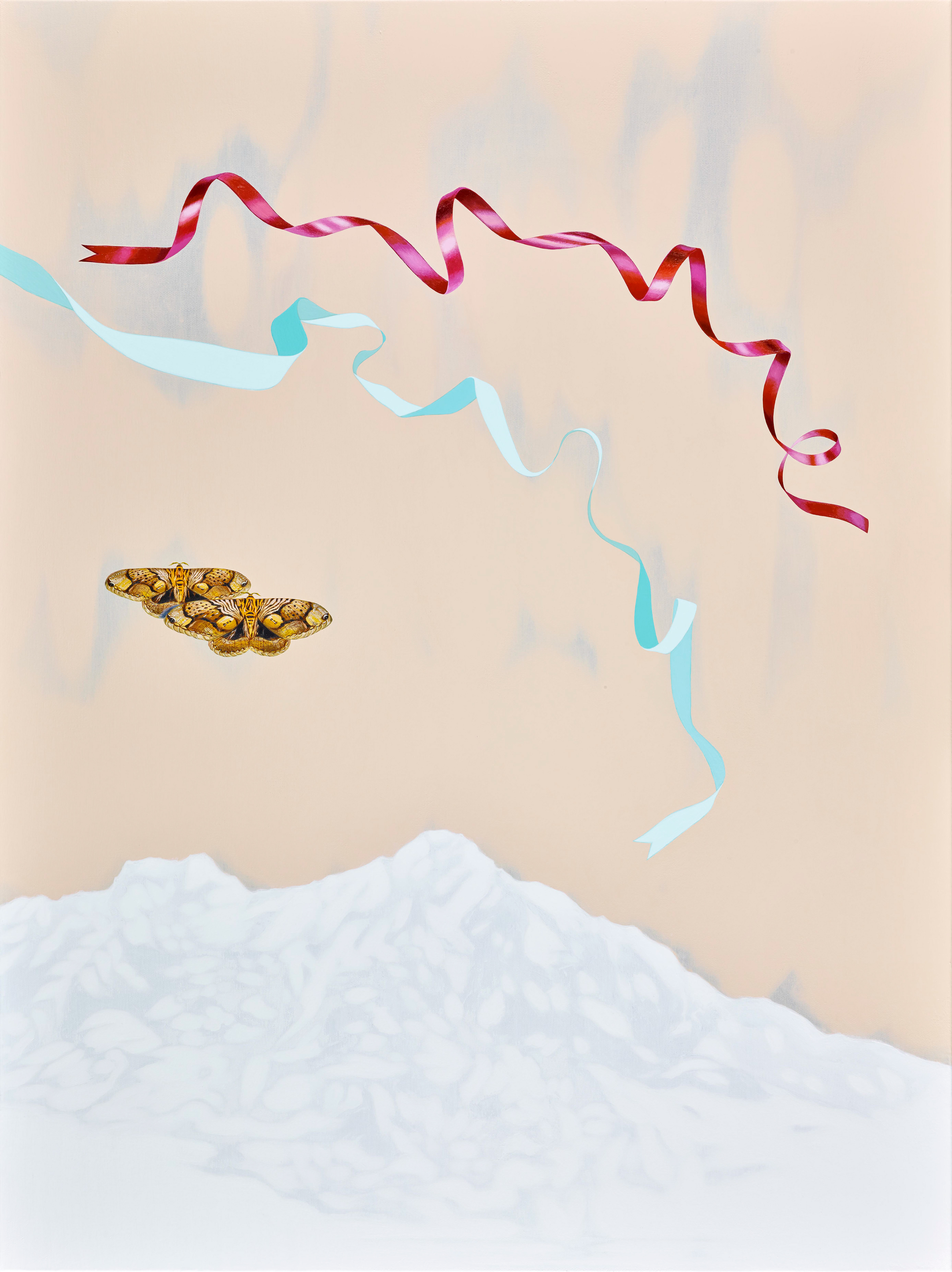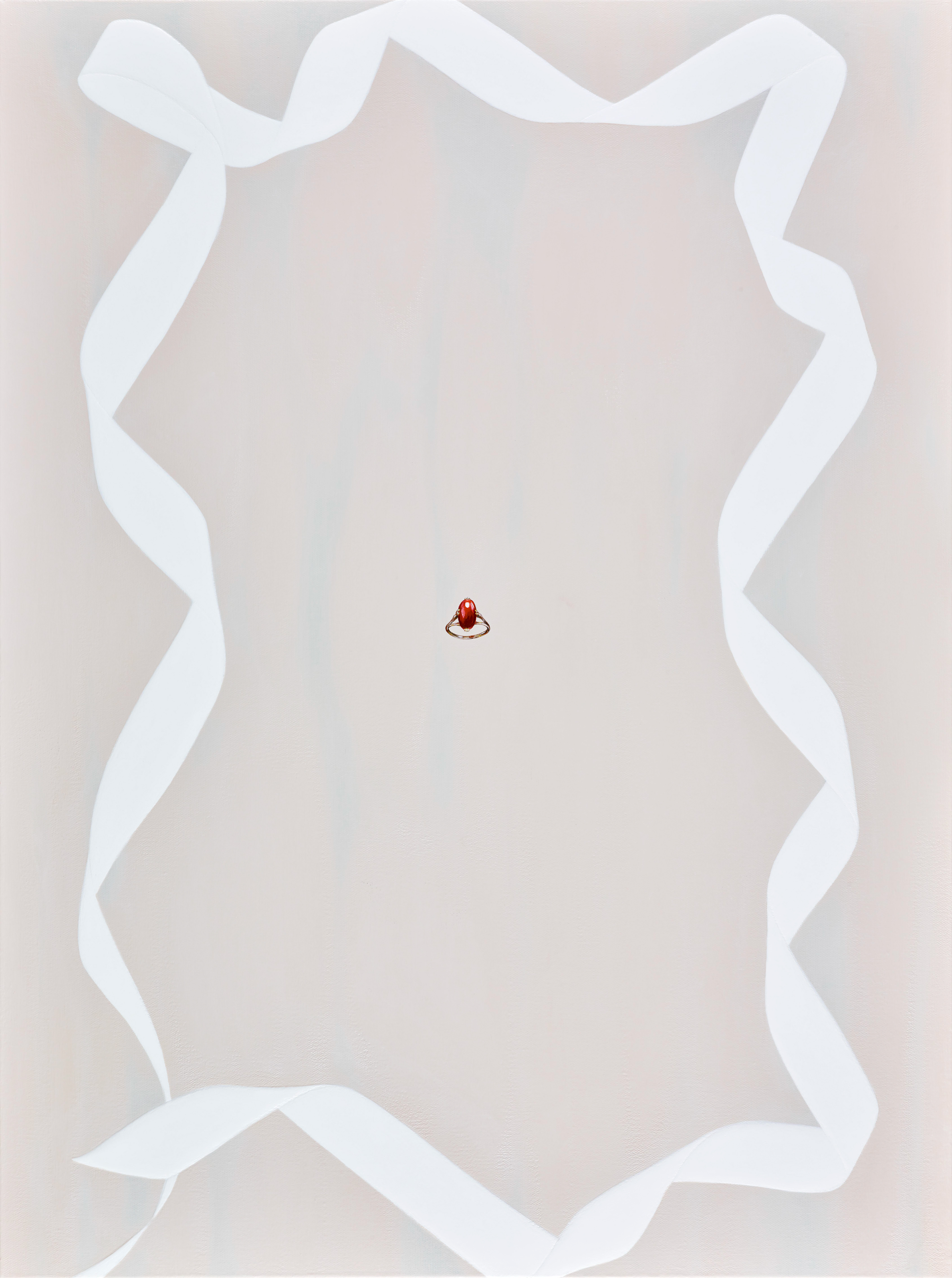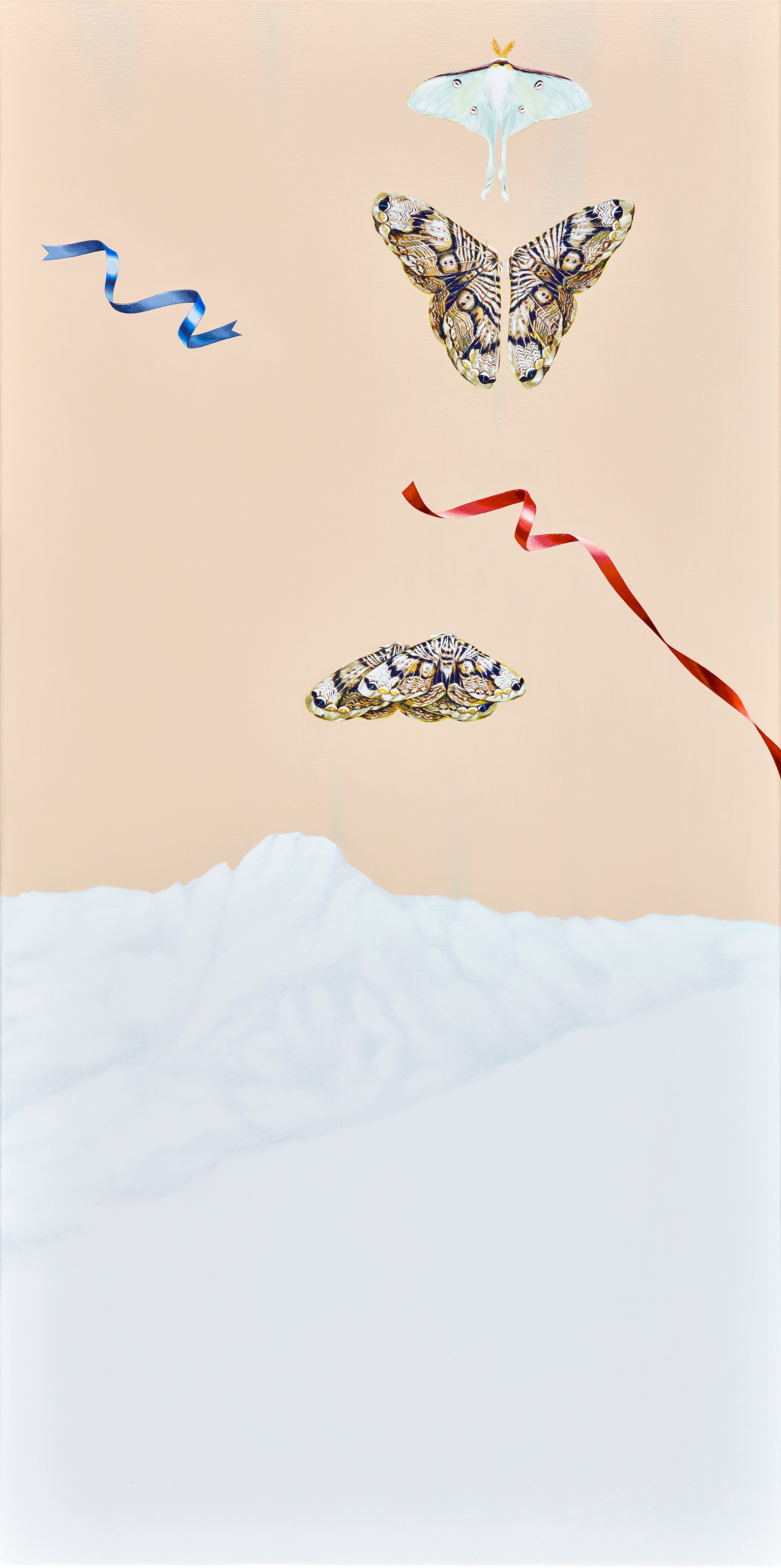 Pushing past rows of bushes, the road before me is a vast expanse.
There is a history in Taiwan, in Formosa, a history which belongs to these beautiful islands that have nurtered us here.
As someone who loves and identifies with Taiwan, to depict this country through art posed a challenge that necessitated a certain way of seeing — focused on subtle detail to elucidate a wider splendour.
For the first chapter in

Ours

, I've painted a ribbon symbolizing a rainbow, which ripples in the sky above Yushan Mountain, the highest peak in Taiwan, flying with the divine butterflies of Alishan (

Brahmaea wallichii insulata

). It is a metaphor for Taiwan's multi culturalism, democracy, and freedom, and it is dedicated to the people of Taiwan, who know how to savour the good and grace of this land.
撥開層層樹叢,眼前的道路,是如此的寬廣與遼闊。 
台灣-美麗的島嶼,是滋養我們的土地,擁有屬於自

己的歷

史。
熱愛台灣的我,將國家認同化為創作,以藝術書寫台灣,從細微中凝視壯麗。
我的作品《Ours》系列首章,描繪象徵彩虹意象的緞帶,與阿里山神蝶-枯球籮紋蛾,一起輕盈的飛揚在台灣最高峰的玉山天際,隱喻著自由、民主、多元文化的台灣;藉由此作

品,獻給身在台灣的你我,懂得細細品味屬於這片土地的美好。